Our vision for reconciliation is a better world for all Australians, which honestly acknowledges the history and inequalities experienced by our First Nations Peoples, respects the cultural, social and economic contributions of all, and fosters genuine relationships between us as work on complex problems by providing great ideas and advice in economics and public policy.
At ACIL Allen, we deliver insight to inform decisions that consider social, economic and environmental impacts.
We offer an expert and energetic team of advisors in economics, public policy and strategy, who partner with organisations looking to make a substantial, positive contribution to create solutions together that deliver better, faster and more enduring outcomes. We operate from six locations in Australia to offer deep industry and functional expertise across diverse industries.
Reflecting on ACIL Allen's sphere of influence, we see the actions of our Reconciliation Action Plan (RAP) impacting both within the firm among our employees as well as externally through our clients, with implications for community and society more broadly. Our capacity to influence and the areas of influence will vary by groups.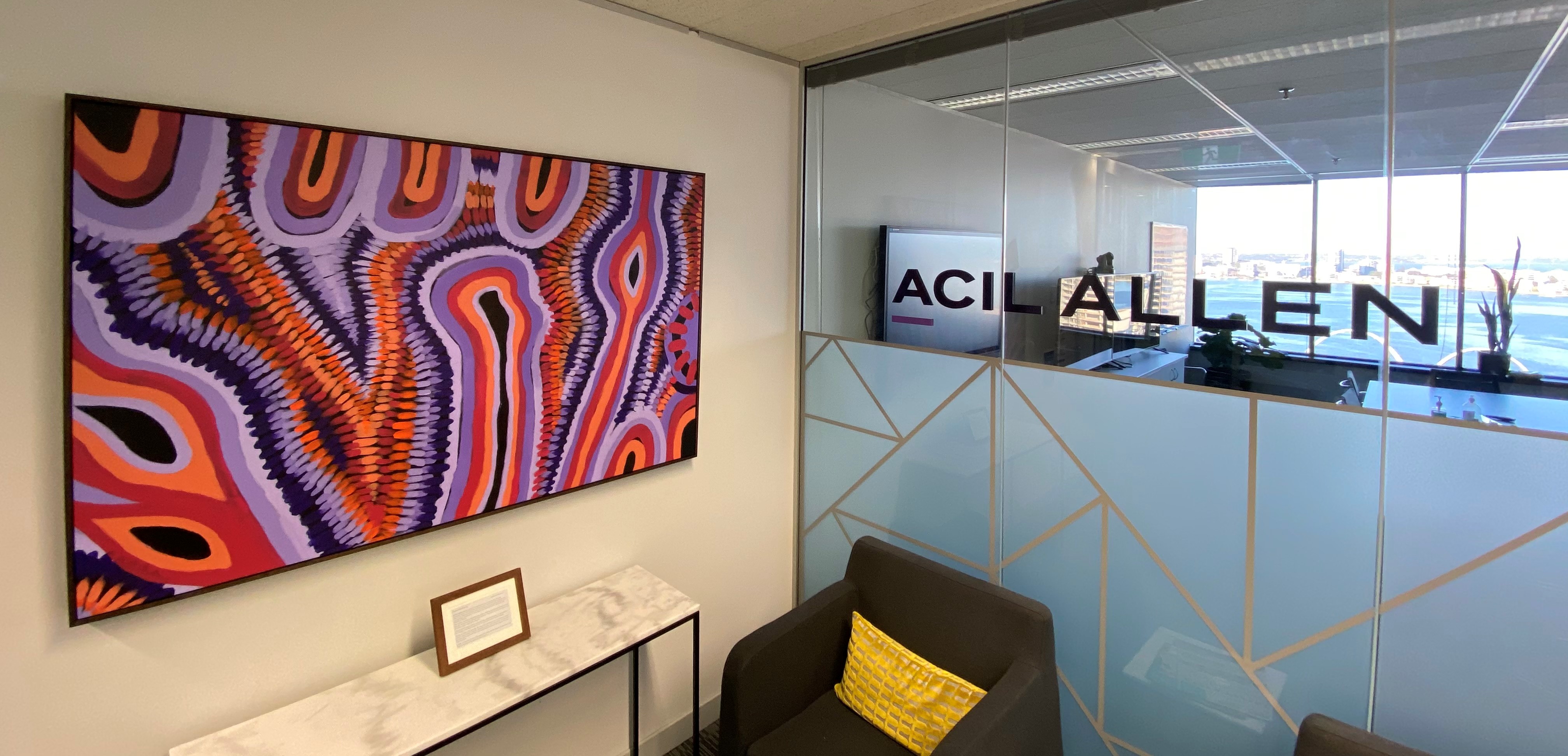 Artwork Title: Goomup
Artist: Jarni McGuire
Artist's Statement: The artwork represents the river, in particular, Goomup (Elizabeth Quay). I felt that representing the ACIL Allen Perth office location was vital for the expression of their work. The dashes of colours surrounding the river represent the collaboration of the people that work within ACIL Allen and their diversity of people. The 6 pillars you see surrounding the artwork represent the Nyungar 6 seasons and how we adapt and move through these seasons. The same country and seasons my ancestors would have had to adapt to.